Insect Control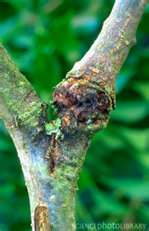 Arbor Roots is equipped to handle insect issues that may be a problem in your tree or landscape. One important fact to remember is that not all insects or bugs that you see in your tree are necessarily harmful to your tree. However, we have the ability to identify specific damage caused by the insects that you do not want in your trees, shrubs or landscape. Arbor Roots can apply preventative sprays for boring insects such as Pine Beetle, Ash Borer, or Ips Beetle, and Foliar spray for insects such as, aphids, mites, and scales. In some cases we would need to use a trunk injection method using an Imidacloprid for boring insect control.

Arbor Roots carries a Qualified Supervisor License with the Department of Agriculture. We are fully capable and trained to diagnose insect problems and administer the chemical treatment as necessary.
An insect issue in a tree or shrub can very well determine its health, appearance, and longevity. Spraying for insects is a preventative measure taken by property owners to preserve the trees and shrubs in the landscape. We welcome all questions from clients and homeowners regarding any insect concern.
Insect Tip: Don't Move Firewood!
If you're planning on camping at all this season, please remember not to transport firewood. Tree-killing insects and diseases can be hiding in firewood. These insects can not move far on their own, but when people move firewood they can jump hundreds of miles. New infestations can destroy forests and property values and cost huge sums of money to control!